VW commercial
YouTube Link   and  the blick.ch making of the clip (Link)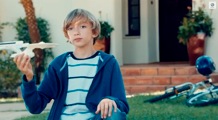 Thanks to Grace for pointing this out. 
A boy in Star Trek uniform sits in front of his home and plays with a model of the Enterprise.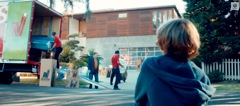 Watching a new neighbour moving in he is overjoyed to discover that the new neighbour is William Shatner.
 "Captain Kirk!", he exclaims and runs over to the house. Inside he finds a room full of Star Trek memorabilia.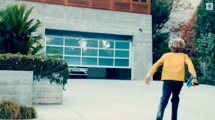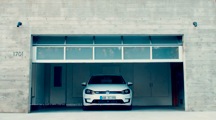 He dashes to the garage. As the garage opens (NB: the house number is 1701) a VW is seen (the number plate WOB is the regional plate for Wolfsburg, the town where the VW is manufatcured).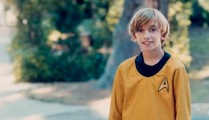 William Shatner --now wearing his golden colored jersey-- sits in the driver's seat and invites the boy in.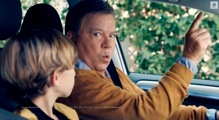 As he sits beside "the captian" William Shatner tells the boy: "Like a space ship!" while he demonstrates the radio which plays "Star Trek Track 1" - the melodie of the TOS series.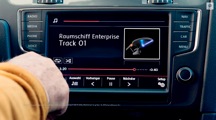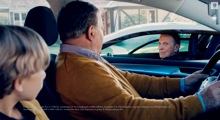 As they go they see Leonard Nimoy -- in the same car --  driving towards them. His statement about the car is:
"Fascinating."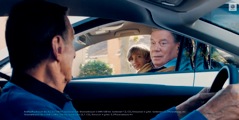 °°°°°°°°°°°°°°°°°°°°°°°°°°°°°°°°°°°°°°°°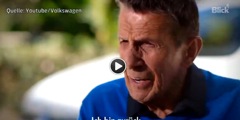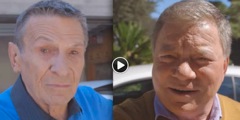 If you check out the blick.ch link you also find the making of and in the end of the clips a list which includes another one: William Shatner visiting the boy's room ".. I've never seen a collection like this!", William Shatner states.