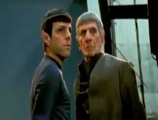 2009
JJ ABrams: We were amazed and relieved beyond words to find Zachary Quinto  ... he was undeniably perfect.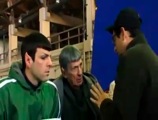 The interview is composed of various clips about Zacharay Quinto and Leonard Nimoy playing Spock.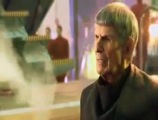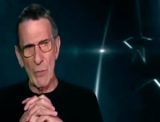 Leonard Nimoy: They sent me some footage of him, I immediately saw that there was enough resemblance and a lot of talent - no problem. Thank you very much and let's go to work.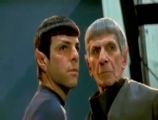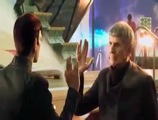 Zachary Quinto (relating to the different time line): My Spock and Leonard's Spock are very different people.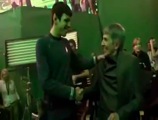 JJ Abrams: The spirit of Leonard's performance as Spock is so clearly present in what Zachary is doing. They are both very smart guys approaching the same character.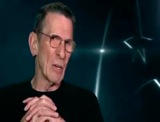 Leonard Nimoy: I think you're gonna be able to flash out a lot of areas that were suggested or hinted at but not flashed out dramatically or emotionally.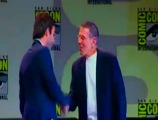 JJ Abrmas shares Susan Bay Nimoy's comment of both side by side while meeting backstage at the ComiCon for the first time: "This is creepy."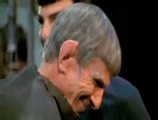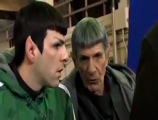 LN: We talked about how I arrived at certain aspects of the character  ... the thought process of the character, posture, physical posture we talked about. ...