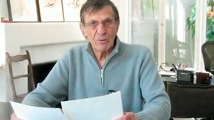 2012 April 19
A&Q 1   Link
Leonard Nimoy reading questions posted to him:
Stephanie L. asks: 'Do you have a back-up career in mind in case acting didn't work out for you in the long run when you moved to Hollywood?!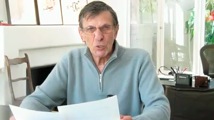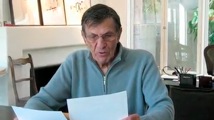 No, I never had a back-up career in mind, I always was determined that I was going to be an actor, it took some time to stick it out until I could make a living of it.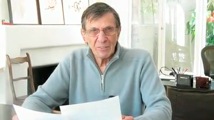 I did sometimes think about: If I haven't been an actor I wanted to be a psychologist or a psychiatrist because I was so fascinated about the human mind.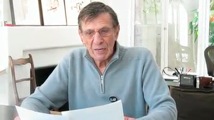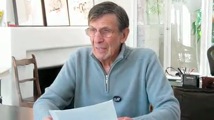 And Nathalie F. is asking about what I had the most fun with - in the movies or when I acted in or directed as an actor or director.

I think the most enjoyable in terms of fun as a director were Star Trek IV, The Voyage Home, the whale story, the time from Star Trek III opened until Star Trek IV opened was two years. I spent most of that time researching and developing the story for Star Trek IV and then directing the film. I had a great time doing it. And the film gave me a lot of pleasure, even today.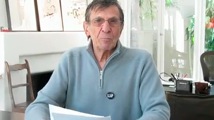 And Three Men and a Baby was a big kick, I had a wonderful time with Steve Gutenberg and Ted Dancer and Tom Selleck. I directed that movie in Canada. It was a lot of fun, we had a lot of laughs doing it. Thank you for asking.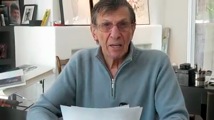 A&Q2
http://www.facebook.com/photo.php?v=155483054580075
Leonard Nimoy:
Sarah B. is asking: What's your favorite flavor of ice-cream or desert treat?
Chocolate ice-cream I love chocolate. Coffee ice-cream I love coffee ice-cream.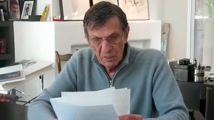 Let's see.. your favorite TV show? Who's asking about that? Yes. Denise  .. asks me: 'What television shows are you currently watching?'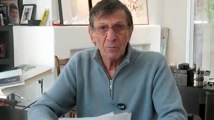 I love Fringe. I think Fringe is a wonderful imaginative story, I have been working on it, I have been on it in the past. I think there are very talented and widely imaginative writers and producers and then the cast is great fun to be with them. Thanks for asking.