2008/9 (?)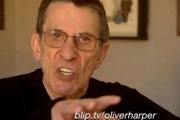 Leonard Nimoy shares some of his inputs while the Klingon Bird of Pray was constructed.
Oliver Harper summarizes Star Trek II and III and adds background information about both films. 
blip.tv/oliverharper includes excellent scenes and explores the dialoges. 
Leonard Nimoy: When we went to the ILM people I said in a fact it should be like a bird on attack.  ...
( Thanks to Sophie for sharing this link)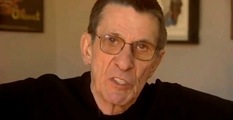 ... It should be swooping and frightening. And I guestured with my arm this way as these were the wings and somebody suggested that the wings might change their position - which they did.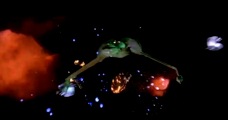 I'm not sure about how much of the audiences' awareness we have of that, that the wings actually change their position as the thing went from a crusing position into a diving, swooping, attacking position.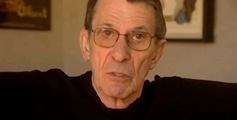 But I was very interested in the idea that it should have this very outstreched neck as though you would see a bird flying to attack a crearure or sometimes you would see a bird swooping downwards the water, diving, catching a fish and come up with a fish in his beak.