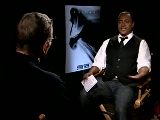 2009
Hollywood 411  
Interviewer: Patrick Stinson for TV Guide: Broad Band
LN: I felt neglected as an actor in Star Trek. I haven't been asked to do Star Trek for about 18 years.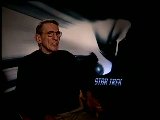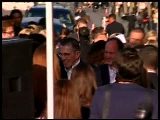 PS: And why did you agree to do this, to come back?
LN: … we want to do something with Spock, we understand Spock, we know what the value of the Spock character is. That made me feel very proud.
PS: Was it easy for you to get back into character?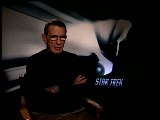 LN: No. Well, yes and no. It was difficult to get the look like. The character is about 100 years older than we knew him before. And the hair had to be dealt with and new people making the ears had to learn how to do it. PS: And what do you think about Zachary?
LN: he is great. We have great conversations, we are good friends, I admire what he did in the movie, I have told him I am proud of him, I really believe he did a terrific job.
PS: What do you hope the fans who are old school and have been there for ever will take away from this film?
LN: A very exciting invigoration of the entire Star Trek story. I think it is a breath of fresh air for everybody.