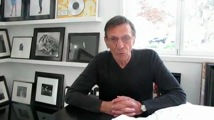 2012 April
http://www.facebook.com/photo.php?v=150137601781287
The Bruno Mars video where I performed in for Bruno is called "The Lazy Song". 
There are over 7 million viewers and people have been curious about how it happened that I did it.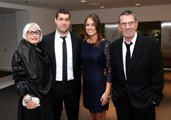 Here's the deal: I am married to Susan Bay Nimoy and she's a son named Aaron Bay Schuck. His father is John Schuck who played the Klingon ambassador for me when I worked in Star Trek IV.

Susan Bay Nimoy, Aaron Bay Schuck, Anneliese Schierch and Leonard Nimoy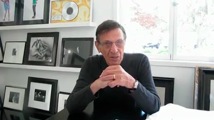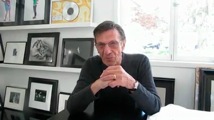 And Aaron who's been in my life since he was 4 1/2 is now an executive at Electra and Atlantic Records. So he brought Bruno Mars to the label and started recording Bruno.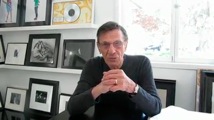 And Bruno asked Aaron whether I would perform in this music video for him. So that's how it came about. I think it is very funny I hope, you enjoy it. There is a link here, it is called brunomarsthelazysongtheoriginaledition.
For pictures and lyrics of the song go to link