Leonard Nimoy while getting ready for Star Trek "Into Darkness":
Getting the look right is a task. Its not as easy as just getting it on. 
(Thanks to Ibolya for sharing this link!)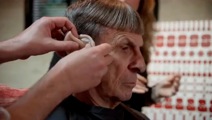 The ears have to be shaped a certain way and the eyebrows.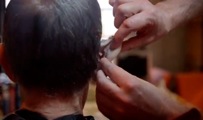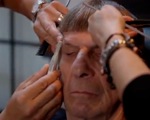 It was great for me as an actor sitting on a chair and watching the face take hold and you see the character grow in the mirror - its exciting.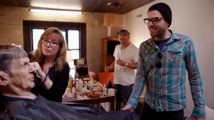 Zachary Quinto: Leonard and I have become very, very close since the first movie, its exciting.
He's become a very powerful influence in my life, he's really a great frined and a mentor. It was an extension of our friendship when he got to come back ....